MPP power cable protection pipe
1. Product introduction

MPP power pipe is also called (MPP power cable protection pipe, MPP cable protection pipe), which is divided into excavation type and trenchless type. MPP trenchless power pipe is also called MPP pipe jacking or pulling pipe. MPP power pipe using modified polypropylene as the main raw material, is no need of a lot of dredging, digging and damage to the road surface, in roads, railways, buildings, river bed and other special sections of the pipeline, cable and other construction projects. Compared with the traditional "excavated buried pipe method", trenchless power to meet the environmental requirements of the current pipe engineering, remove caused by the traditional construction of the dust float in the sky, a nuisance factors such as traffic jam, this technique can also be laying pipelines in some areas can not be implemented excavation work, such as sites protected areas, downtown, crops and farmland protection areas, highways, rivers and so on. 110mm ~ medium 250mm, divided into ordinary type and enhanced type. The common type is suitable for excavation and laying construction and trenchless crossing construction with buried depth less than 4M. The enhanced type is suitable for trenchless crossing construction projects with buried depth greater than 4M. This product has passed the test of National Chemical Building Materials Testing Center and obtained good social and economic benefits.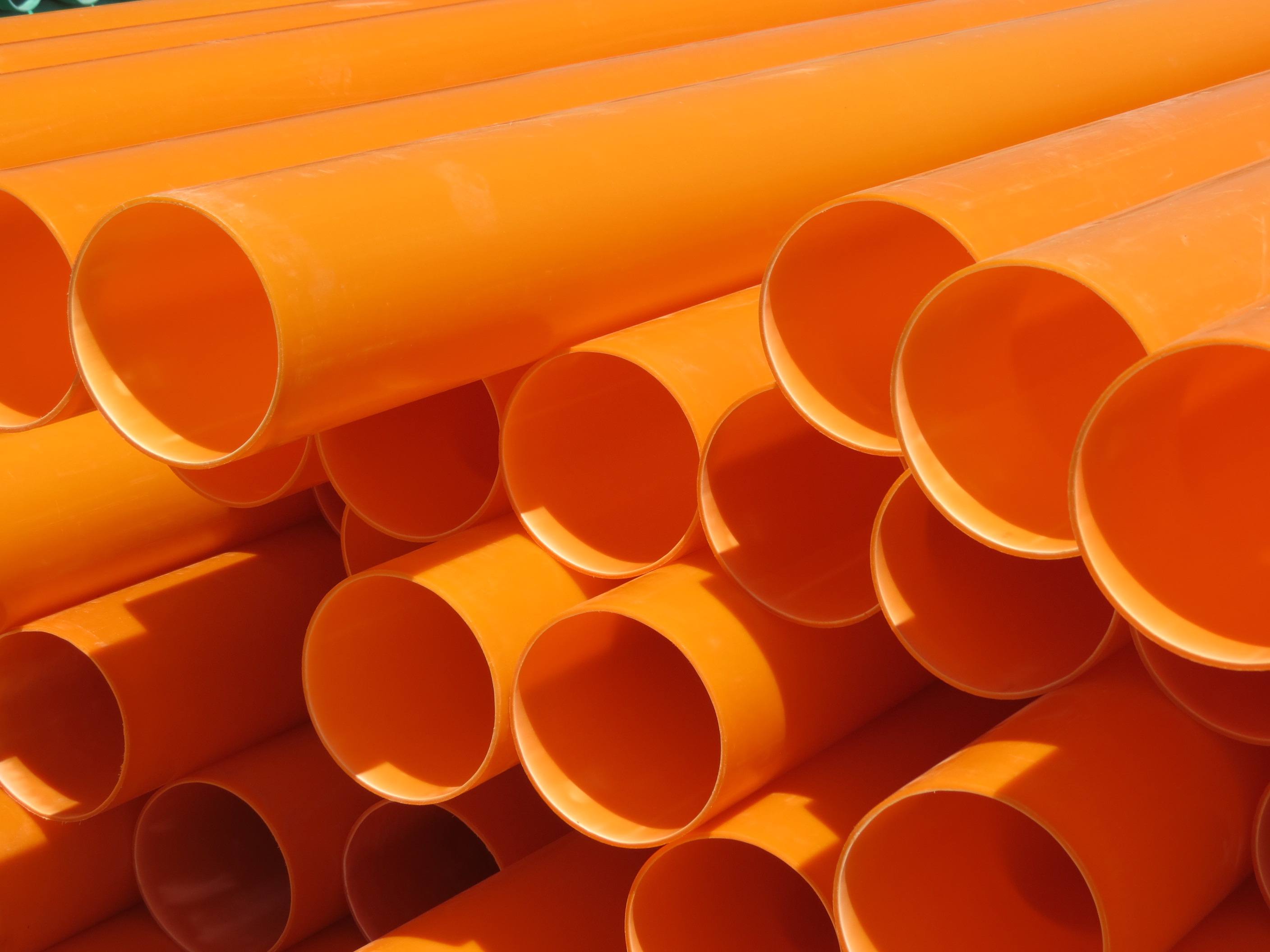 2. Physical performance of MPP power tube
The main physical and mechanical properties of MPP tubes

Test method is required for the serial item

The density of 1 g/cm&sup 3; 0.91 0.96 GB1033-86

2 coefficient of sliding friction

< 0.35 GB/T3960-89

3 Tensile strength (23±2) ℃ MPa

Tensile strength (70±2) ℃

24.0 or higher

Acuity 18.0 GB/T1040-92

4 Welding tensile strength (23±2) ℃ MPa ≥ 21.6Gb /T1040-92

5 Bending strength (23±2) ℃ MPa

Acuity 37.0 GB/T9341-2000

6 Bending elastic modulus Mpa

1000-1200 GB/T9341-2000

7 Flat test (pipe diameter 1/2, -5℃) no rupture GB9647-88

8 Vica heat resistance (10N, 50℃/h) ℃

120 GB/T1633-2000 or higher

9 Unroundness mm

3.6 5.0 GB/T13633-2000

10 Minimum permissible bending radius m ≤75D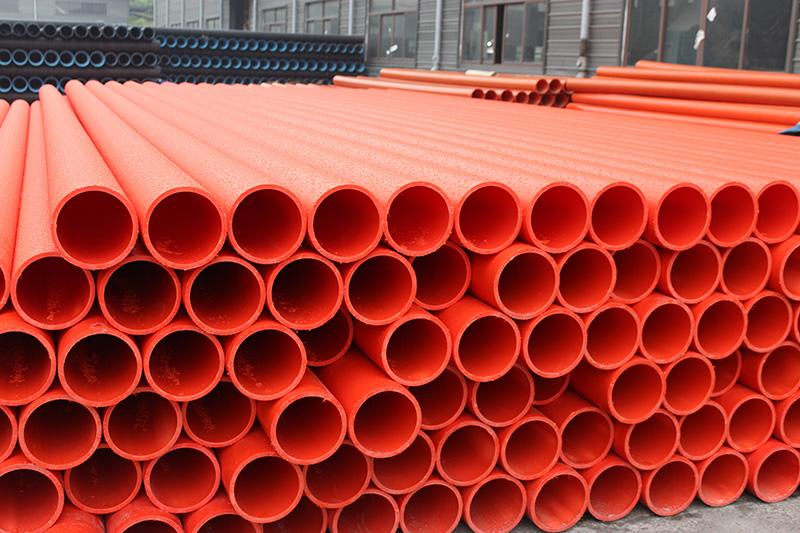 11 Qualitative Modification of Polypropylene MPP ASTME168-99
12 Dropping weight impact test (-5℃/8h, R20)

D > 160, 10 kg * 2 m

D 160, 6 kg * 2 m or less

D≤125,5kg*2m 9/10 without rupture GB/T6112-1985

3. Advantages of MPP power tube

3.1MPP power pipe has excellent electrical insulation.

3.2MPP power tube has high thermal deformation temperature and low temperature impact performance.

3.3MPP power pipe tensile and compression performance is higher than HDPE.

3.4MPP power pipe is light, smooth, small friction force, can be hot fusion welding butt.

3.5MPP power tube long-term service temperature of 5 ~ 70℃.

3.6MPP pipe construction instructions

During the transportation and construction of MPP power pipes, it is strictly prohibited to throw, hit, scratch and insolate.

When LMPP power tube is hot melt joint, the axes of the two tubes should be aligned, and the end face cutting should be vertically flat.

LMPP power pipe processing temperature, time, pressure, according to the climate conditions of the corresponding adjustment.

The minimum bending radius of LMPP power pipe should be ≥75 pipe diameter.

4, MPP power pipe application scope:
MPP power pipe can be widely used in municipal, telecommunication, electric power, gas, water, heat and other pipeline projects.

MPP power pipe urban and rural trenchless horizontal directional drilling power pipe project, and open excavation power pipe project.

MPP power pipe trenchless horizontal directional drilling sewer and sewage drainage pipe project in urban and rural areas. Industrial waste water discharge project.

Huida tube industry is a large plastic h building materials enterprise integrating product research and development, production, sales and after-sales service, specializing in the production of PE water supply pipe,PP-R hot and cold water pipe, steel mesh frame pipe, HDPE double wall bellows, HDPE steel band reinforced spiral bellows,CPVC power cable pipe, PVC-U drain pipe, HDPE porous pipe, etc. National hotline: 4001558850