Polyethylene (PE) pipe is widely used in building water supply, building drainage, buried drainage pipe, building heating, gas transmission and distribution, gas pipe, electrical and telecommunications protection casing, industrial pipe, agricultural pipe and so on because of its unique advantages. Good pipe can not only be economical and applicable, to have a stable and reliable interface, impact resistance, aging resistance, corrosion resistance and a series of points, compared with the traditional pipe, HDPE drainage pipe has the following characteristics:
The 6 advantages of PE drainage pipe:
1. Reliable connection: the polyethylene pipe system is connected by electric heating, and the strength of the joint is higher than the strength of the pipe body.

2. Good low temperature impact resistance: the low temperature embrittlement temperature of polyethylene is very low, and it can be safely used in the temperature range of -60-60℃. In winter construction, because of the good impact resistance of the material, the pipe will not be brittle crack.

3. Good stress cracking resistance: with low notch sensitivity, high shear strength and excellent scratch resistance, environmental stress cracking resistance is also very outstanding.

4. Good chemical corrosion resistance: the pipeline can be resistant to the corrosion of a variety of chemical media, and the chemical substances in the soil will not cause any degradation of the pipeline. Polyethylene is an electrical insulator, so it will not decay, rust or electrochemical corrosion; It also does not promote the growth of algae, bacteria or fungi.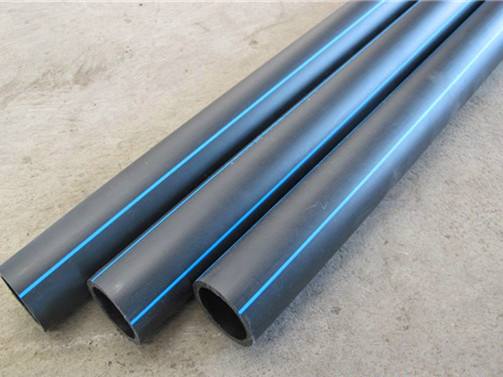 5. Ageing resistance, long service life: polyethylene pipes containing 2-2.5% evenly distributed carbon black can be stored or used outdoors for 50 years, and will not be damaged by ultraviolet radiation.
6. Good wear resistance: The wear resistance comparison test between pipe and steel pipe shows that the wear resistance of pipe is 4 times that of steel pipe. In the field of mud handling, pipes offer better wear resistance than steel pipes, which means they have a longer service life and are more economical.

Huida tube industry is a large plastic h building materials enterprise integrating product research and development, production, sales and after-sales service, specializing in the production of PE water supply pipe,PP-R hot and cold water pipe, steel mesh frame pipe, HDPE double wall bellows, HDPE steel band reinforced spiral bellows,CPVC power cable pipe, PVC-U drain pipe, HDPE porous pipe, etc. National hotline:4001558850