1. Product introduction
1.1 profile,
C-PVC power cable protection pipe is a new type of buried high voltage power cable protection pipe, which is made of resin as master material, adding anti-granule, stabilizer and other auxiliary materials through high-speed extrusion. The product has the characteristics of high strength, flexibility, high temperature resistance, corrosion resistance, flame retardant, good insulation performance, no pollution, not easy aging, light weight, convenient construction and so on. Its various performance indexes have been tested, identified and certified by the state and province, and have reached or exceeded the level of similar products in China. The performance of the product is much better than the traditional asbestos cable tube and ordinary PVC pipe, is the traditional power cable sleeve ideal replacement.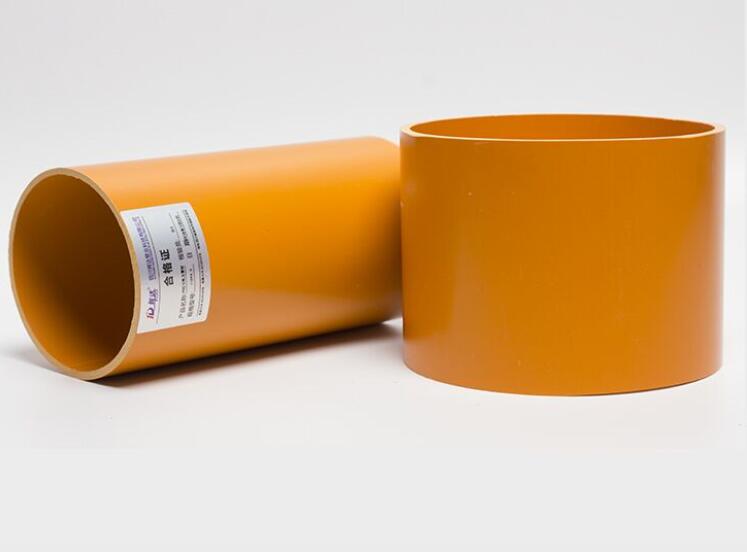 1.2. Implementation standards
The standard of this product is QB/T2479-2005
1.3 Connection mode
Glue connection method of socket
2. Performance characteristics
C-PVC power pipe with heat resistance, excellent insulation performance of C-PVC resin as the main material, C-PVC products are currently recognized as green products, its excellent physical and chemical properties are more and more attention by the industry.
C-PVC power pipe is hard straight solid wall pipe, the inner and outer walls are smooth and smooth, the color is orange red, bright and eye-catching.
2, heat resistance
Compared with ordinary UPVC double wall bellows, C-PVC power pipe can increase the heat resistance temperature by 15℃, and can maintain no deformation under the environment of 105℃, and has sufficient strength.
3. Insulation performance
C-PVC power pipes can withstand high pressures above 30,000 volts.
4, compressive performance
C-PVC power pipe after material modification, the product ring stiffness reached 1OKPa, significantly higher than the national departments concerned for buried plastic pipe, the ring stiffness should be more than 8kPa.
5, high impact strength
C-PVC power pipe can withstand 1kg heavy hammer at 0℃ temperature and the impact force of 2m height, which fully reflects the low temperature impact performance of the material is fully applicable to the requirements of construction environmental conditions.
6, flame retardant performance
PVC and C-PVC materials have good flame retardant properties, can be extinguished from the fire. Especially C-PVC material, because its chlorine content is significantly higher than PVC, so the flame retardancy and smoke density index more significantly improved.
7. Installation performance
C-PVC power pipe is light in weight, high in strength and simple in construction laying method. It can be excavated and buried at night, backfill the road surface and open to traffic as usual in the daytime. Adopt elastic sealing rubber ring socket type connection, convenient installation and connection, fast, good sealing performance, can prevent groundwater leakage, effectively protect the use of power cable safety.
8, long service life
C-PVC power pipe material corrosion resistance, anti-aging, service life can be up to 50 years or more.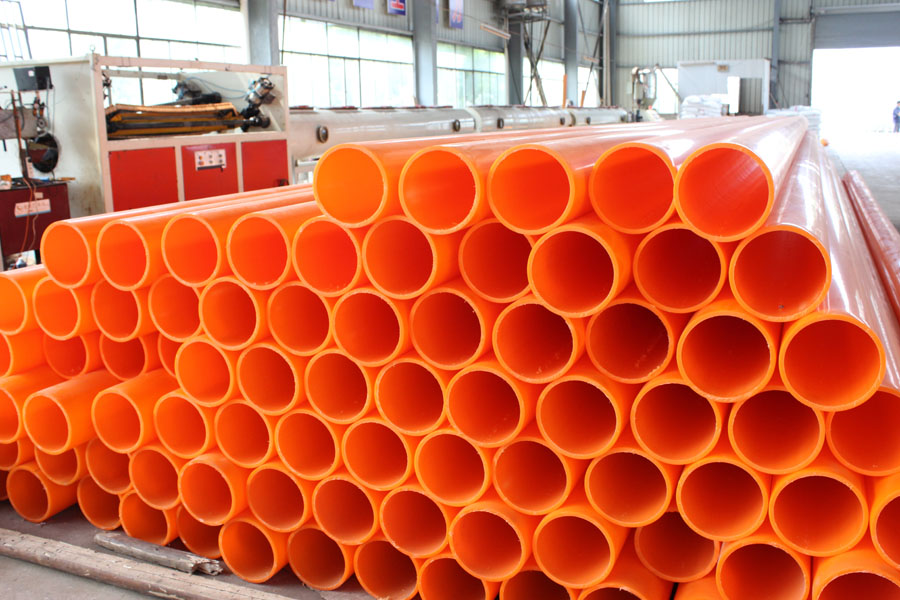 3. Application fields
Widely used in urban power grid construction and transformation; Urban municipal reconstruction project; Civil airport engineering construction; Construction of engineering parks and residential areas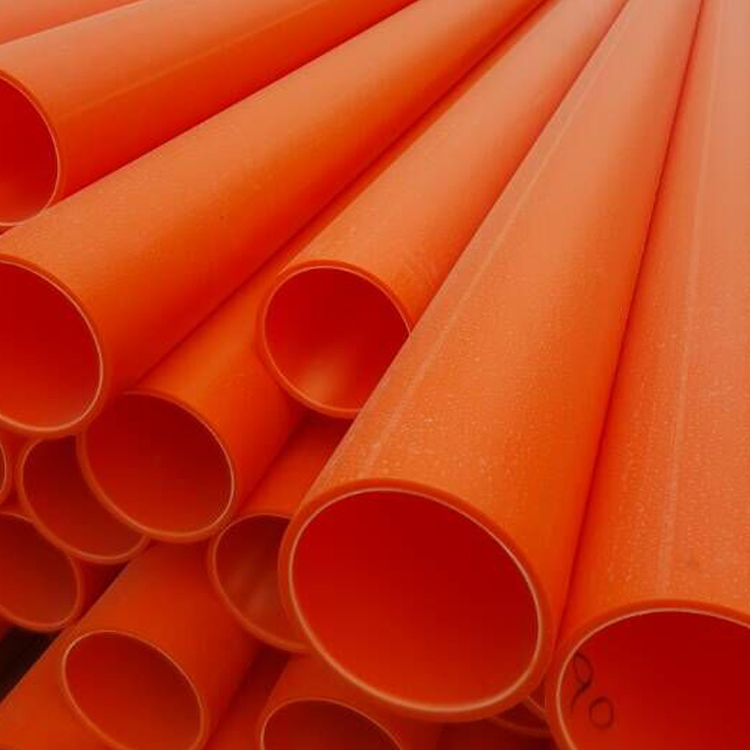 Sichuan Huida Tube Co., Ltd. is a large plastic h building materials enterprise integrating product development, production, sales and after-sales service. Its products include various caliber PE water pipes. PP-R cold and hot water pipe; PVC-U drain pipe; PVC-U electrical sleeve; PE-RT heat-resistant polyethylene floor heating pipe; HDPE double wall corrugated pipe, HDPE steel belt winding pipe, HDPE layer/siphon drainage system; CPVC power pipe, HDPE gas pipe and other pipe products, pipe fittings. National service hotline:4001558850